All those who have visited Armenia can prove that Armenia is a beautiful land. But have they noticed that Armenian ladies are also gorgeous and sexy? Sure, nature is very lavish towards them. And now I will present to you 10 the most beautiful Armenian girls and women who are not only very beautiful and stunning but have received worldwide recognition for the talents they have.
The beautiful Armenian lady

#1 Angela Sarafyan
Angela Sarafyan was born in Yerevan, Armenia. She is an Armenian-American prominent and gorgeous actress. When she was a child, she moved to Los Angeles with her family. Before starting the career in acting, her favourite occupations were dancing ballet and playing the piano. But as we see she chose a more promising future for her. Her passion for becoming an actress comes from his father, who was a great artist. Despite her young age she has already played in many outstanding films and currently has great fame in Hollywood.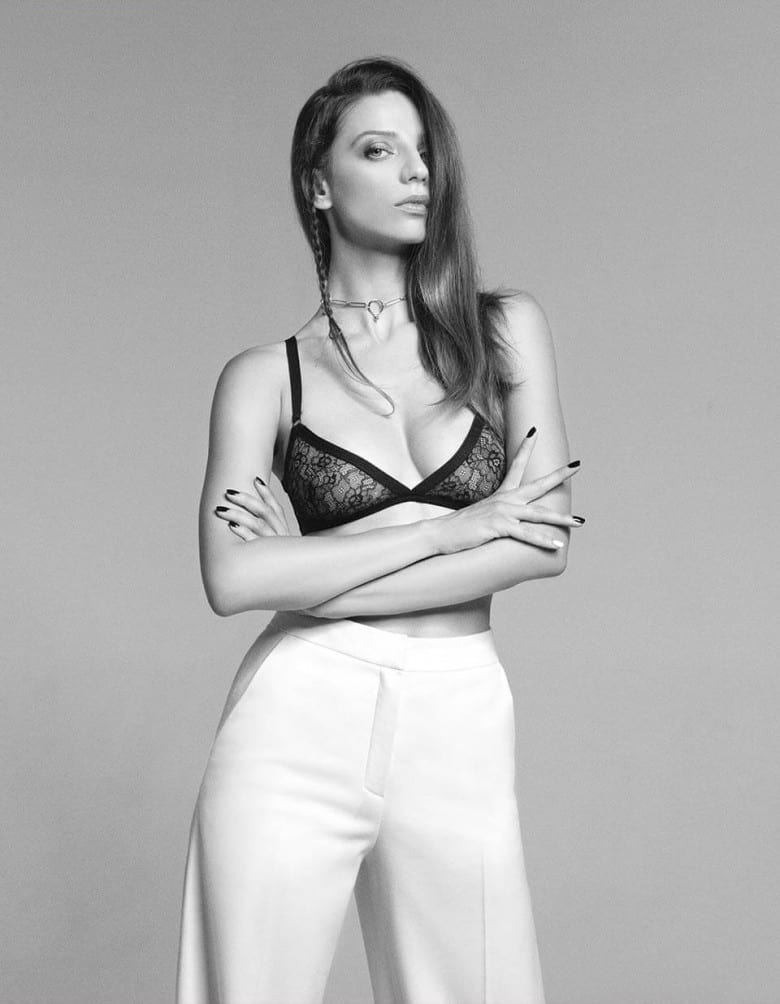 The first movie that she has played in is "Judging Amy". Angela Sarafyan has become more famous for her role in "Westworld" where she was playing as Clementine. Another one is "Sex Ed", where her talent as an actress was obvious. She is playing in comedy movies too. The most famous is "Lost and found in Armenia" where she is falling in love with an American, who suddenly has appeared in Armenia. Of course, I can't help mentioning "the Promise" film. Angela Sarafyan is also participating in many American TV series, where she shows us her artistic talent.
The beautiful Armenian lady

#2 Rubina Khanzadyan\Dyan
Rubina Khanzadyan is a prominent Armenian model thanks to her unusual appearance. She moved to Barcelona with her family at the age of 3. Brought up and raised in Barcelona. She likes to introduce herself in different fields. After living in Spain for 13 years, she moved to the USA. Now Rubina lives and works in New York.
She has got a chance to be an angel in Victoria's Secret and enjoys worldwide recognition for the success she has. Rubina has mentioned in one of her interviews that Armenian language, culture, traditions have always been in their family no matter where they have lived. That is why she still feels so close and identified in our culture in many ways.
The beautiful Armenian lady

#3 Kim Kardashian
Kim Kardashian is the sexiest woman and has worldwide fame due to her personality. She is the most beautiful Armenian celebrity living and working in the USA. The Kardashian got recognition by the reality TV show called "Keeping up with Kardashians'' which is the most in-demand TV show in America. She is an entrepreneur, TV show personality and popular Instagrammer having 121 million followers. She produces her Makeup products and fragrances and does collaborations with another Kardashian sisters.
Her products have got high reviews from influential magazines and Makeup artists. This Armenian lady launched her application where she shares her personal experience including beauty tutorials, personal journals, fashion content and much more. Due to her beautiful appearance, she is a beauty icon and many fashion designers eager to cooperate with her. Kim enjoys great fame for the body shape she has got, and she does daily workout to keep her body in shape. She has all the characteristics typical to Armenian woman including her a little bit dark skin colour, black hair, and beautiful eyes.
The beautiful Armenian lady

#4 Varda\Vardanush Martirosyan
One of the most beautiful Armenian ladies Varda is an attractive Ukranian-Armenian dancer, singer, and model. Varda was born in Ukraine but has a deep Armenian root. Now she lives in Russia, and people say that she is the most beautiful Armenian girl living in Russia.
Varda has an ideal figure, and that is why her dances are pleasant to watch. She has created her clothing brand called "Varda" where every woman can find clothing from sexuality to divinity. Vardanush Martirosyan has unique Armenian appearance due to her dark brown and big eyes, curly and black hair, dark and beautiful skin. She is so passionate that many famous men are crazy about her.
The beautiful Armenian lady

#5 Khloe Kardashian
Another sister of Kardashians, Khloe has also become famous by the TV show "Keeping up with Kardashians''. Khloe is one of the most popular businesswomen in the American business world. She has her clothing brand called "Good American" where she sells denim jeans and many high-quality items for the workout. Khloe along with her sister Kylie Jenner launched Koko Kollection.
She even has best-seller books about healthy diets, fitness, and many others interesting topics to help in having a healthy and strong body. Khloe Kardashian has her TV show called "Kocktails with Khloe". During the program, she invites celebrities where they have dinner, play games and enjoy "Kocktails".
The beautiful Armenian lady

#6 Safinaz
Safina Grigoryan who is famous as Safinaz especially in the Arab world is a fantastic Russian-Armenian belly dancer. She has got achievements and success thanks to her talent. Before introducing herself in belly dancing, she was a ballet dancer.
Safinaz passion to the Arabic dances has taken her to Egypt. Before moving there, she was performing in Armenia. Besides being a great dancer, she is acting in video clips and Arabic movies.
The beautiful Armenian lady

#7 Sirusho
When we speak about gorgeous Armenian ladies, we can't help mentioning Sirusho. She was born and raised in artists' family. Her mother is also a famous singer, and the father is a talented actor in the theatre. Sirusho inherited her beautiful appearance and voice from her mother. She is famous not only in Armenia but also outside of it. Now she lives and works in America.
Sirusho participated in Eurovision in 2008 where she performed "Qele-Qele" song and got 4th place. She has many collaborations with other singers and the most recent one was with Sebu Simonyan with the song "Vuy aman". Sirusho has a very nice and inspiring national song presented in "Armat" album which is prominent throughout the world.
The beautiful Armenian lady

#8 Alice Panikian
Alice is a prominent Bulgarian-Canadian model who was born in Yerevan, Armenia. In 2006 Alice got a chance to become Miss Universe Canada. She has a unique beauty and differs due to her long legs, which is getting emphasised in swimsuits, and for that uniqueness, she has got a title "Miss Best in Swimsuit".
Besides being a gorgeous model, Alice Panikian is also famous as a Journalist and TV host. She enjoys the titles such as ''Miss photogenic'' or ''Reinado interactional del Cafe".
The beautiful Armenian lady

#9 Cher
Cher enjoys a great name of being American talented actress and singer who was born in Armenia and has deep Armenian roots. Her full name is Cherilyn Sarkisian. She left for Los Angeles at the age of 16 and married to a songwriter Salvatore. They began singing and performing together and here started her career as a singer.
Now she is already 72 years old Armenian woman, but as we see, she hasn't lost her charisma and beauty.
The beautiful Armenian lady

#10 Iveta Mukuchyan
I am sure you remember the gorgeous Armenian lady who represented Armenia in 2016 on Eurovision. The Armenian lady was beautiful Iveta Mukuchyan. Iveta was born in Armenia but raised in Germany. She is not only a talented singer but also a famous model who is the face of many advertising campaigns.
Iveta has managed to show her talent in "Run away or Get Married" movie by performing as a leading actress. Iveta along with her sister Marianna has founded "Mukuchyan" brand where they introduce beautiful jewellery, watches and much more.
Published Dec. 05, 2018
Article by Elen Sargsyan