Rug Making is the traditional branch of the Armenian Art and one of the symbols of the Armenian culture. It is was originated in the 3rd -4th millenniums BC. The evidence of which, are the working tools, appliances, the remains of the fabric and the remains of material which were found during the excavations.
This branch of culture became famous especially in the early medieval period, during the reign of Bagratuni. Still, in that time Armenian rugs were famous in international markets. The foreign historians (8th -12th) mentioned about the high quality of the Armenian rugs. Many ancient rugs were kept until today, the ancient one is the "Yerakhoran" rug (1202), "Guhar" (1680), and both of them have the Armenian inscription on them.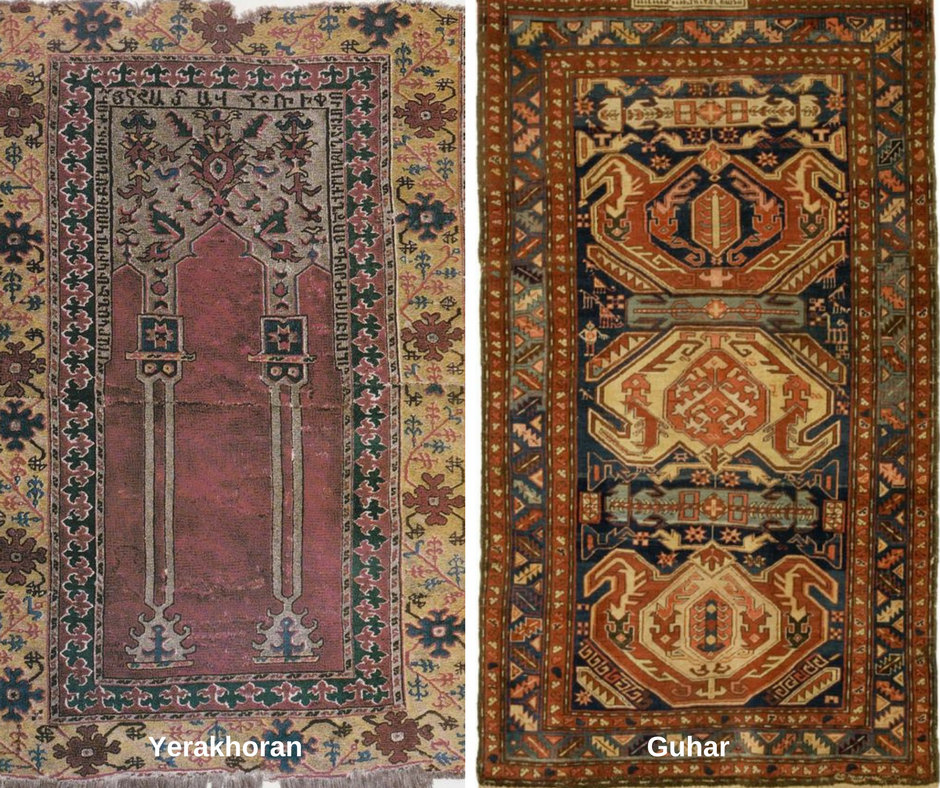 Symbols and colors of Armenian Rugs
The Armenian rugs have colorful ornaments and square form. They are made of wool, thread and have different patterns and decorations. The most widespread pattern is the symbol of a dragon (which means power and eternity), eagle and the medallion. On each rug were written the date, event and the name of the maker. The main colors of the rugs are red, blue and brown. Every region of Armenia had its own rugs and carpets with unique decoration and the ornaments.
The rugs are other characteristic feature of Armenian culture. Being one of the oldest nations we made rugs still in ancient times. They were the main decoration of any house, the Armenians used them to cover floors, walls, and sofas even tables. Though it is the 21st century, we still use the traditional rugs for decorating the houses. Our traditional rugs are rich in colors with different patterns, and designs.
Here is a quick view of rug-making.
Actually, these were only minutes. Most of you can not imagine how difficult is the real making process which is long and hard. But the final results worths that wasted time and energy.